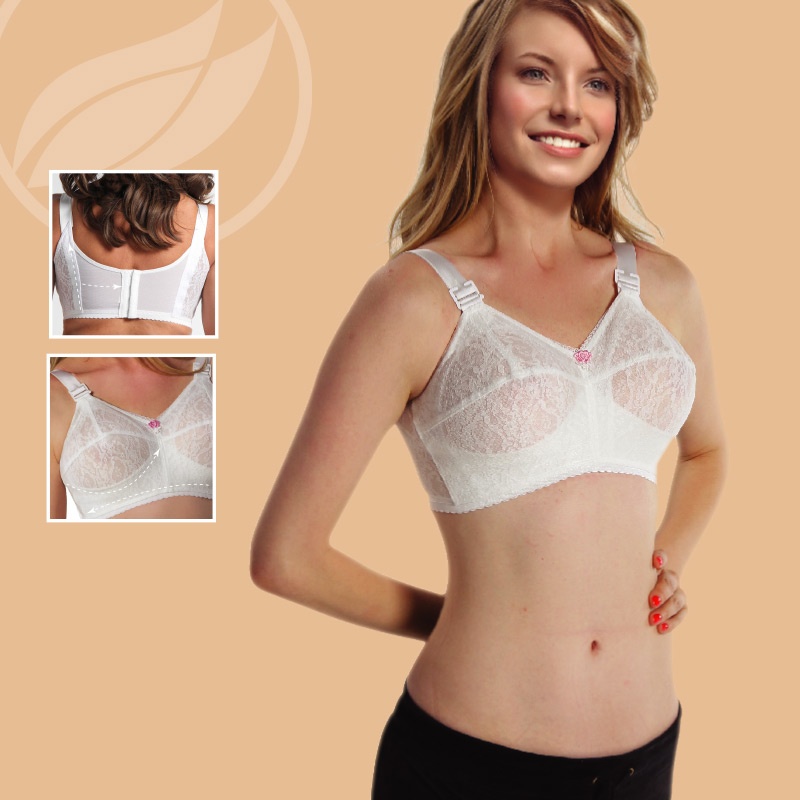 Ladies, one of our worse enemies in the fight against breast cancer is UNDERWIRE BRAS...Yes! UNDERWIRE BRAS!
The lymphatic system is responsible for transporting nutrients and waste throughout the body. Underwires can potentially restrict this natural and necessary process from occurring in the breast area, which could lead to unhealthy breasts.
The Angel Bra is made of a sturdy lace and PowerNet material that provides excellent benefits to firm, equalize, and reshape the bust. All of this is done without under wire, boning or foam padding. This bra helps eliminate fragmentation of the bust due to improperly fitting bras with under wire. The inner cotton suspension band and the support straps are designed for maintaining the perfect lift every woman desires. Comes in over 250 sizes.
Cups: Based on availability. A to KK. Special sizes by special request.
AVAILABLE COLORS: Black, Beige and White


Contact Us today to order your Angel Bra. Orders placed 10/1/17 - 10/31/17 will receive $10 off!
WARNING: Consult your physician prior to use if you are subject to back, neck, circulatory or other conditions that may be exacerbated by the use of this product.